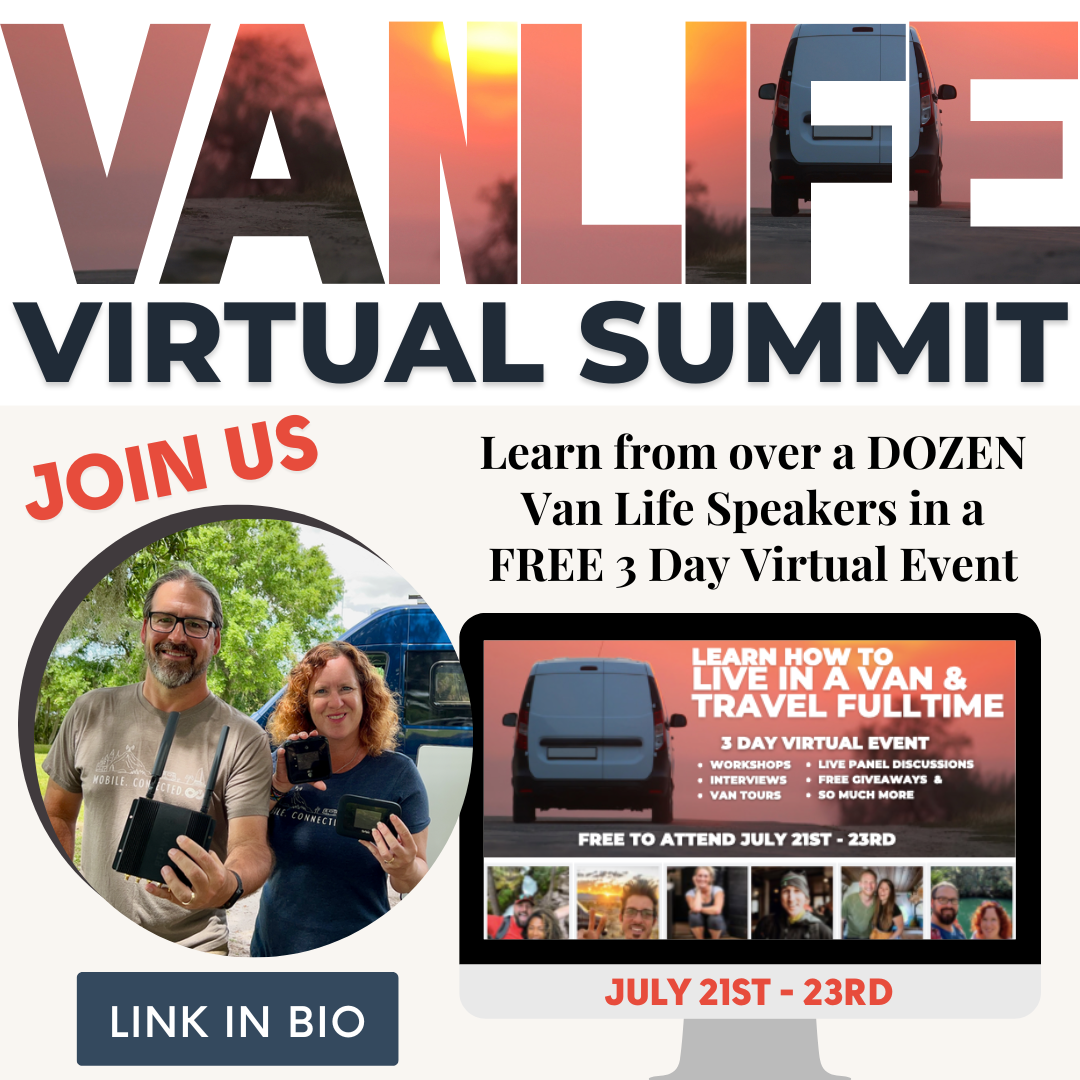 Join us for our session on Getting Mobile Internet on the Road during the VanLife Virtual Summit, hosted by Kristin Hanes of The Wayward Home.
The Van Life Virtual Summit is a 3 day hands-on virtual summit that lets you learn from the best! With over 20 different speakers, you will get 3 full days of information and inspiration that you can watch online.
Our session will cover how to get mobile internet while on the road, and other challenges you may face while living the van life. A direct link to us on the speaker page: Technomadia - Chris and Cherie
The Virtual Summit will also cover a variety of other topics including: van life with kids, how to get mail on the road, traveling with pets and many more!
How to Join:
This is a FREE virtual summit while it is broadcasting live.
If you can't watch it live, there will be an option to purchase an upgraded pass for watching anytime.
You can learn more about the event and register on the VanLife Virtual Summit website (affiliate link):
VanLife Virtual Summit.