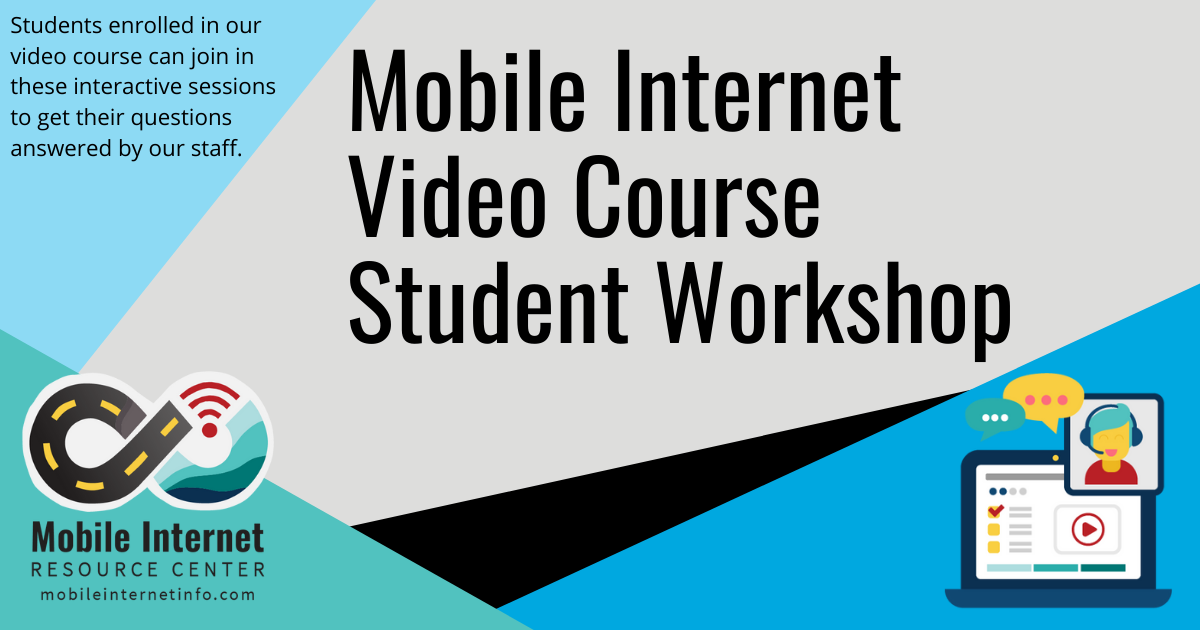 Video Course Student Workshop
Students enrolled in our Mobile Internet Video Course are invited to join our staff for an interactive Q&A session focused on those going through the course.
This is a smaller venue with a capped attendance. In these workshops, our staff is able to have your assessment worksheet pulled up and ready to assist.
We also host our larger member-wide sessions throughout the month (see the schedule below) and students are welcome to join those as well, giving you multiple opportunities each month for interactive video webinar guidance.
Pre-registration for the workshop at least 24-hours in advance is required, so that our team can be prepared to review your assessment workshop and pre-submitted questions.
Pre-Register For This Student Workshop