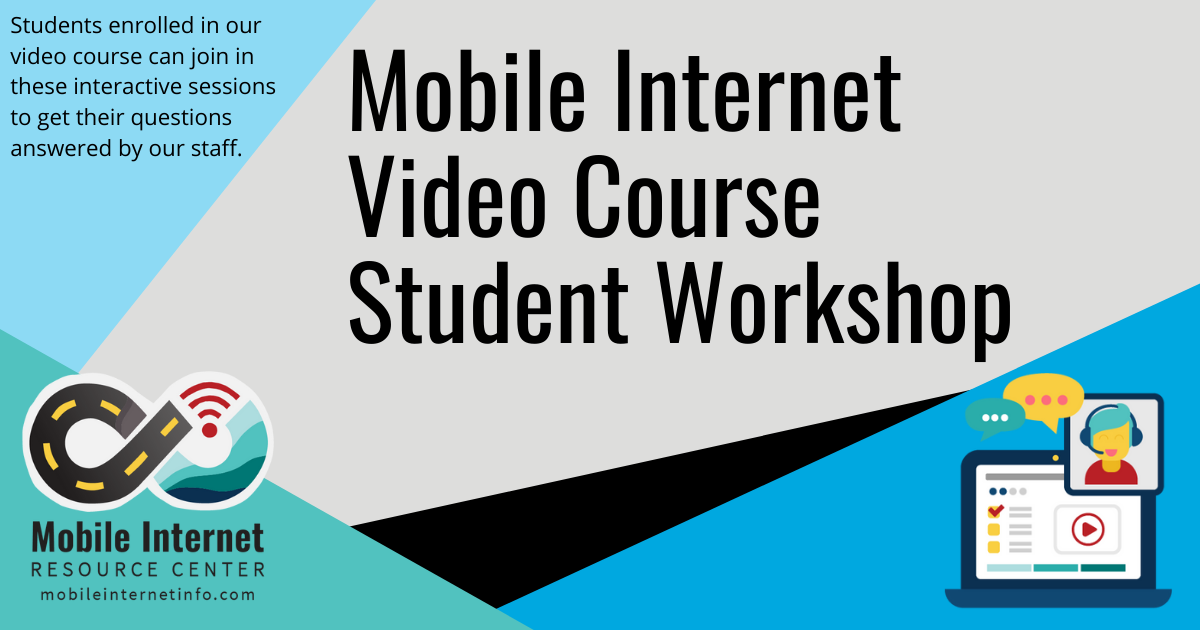 Video Course Student Workshop
Students enrolled in our Mobile Internet Video Course are invited to join our staff for an interactive Q&A session focused on those going through the course.
This is a smaller venue than our member-wide Q&A sessions we also host monthly (and students are welcome to join those as well, giving you two opportunities each month for interactive video webinar guidance). In these workshops, our staff is able to have your assessment worksheet pulled up and ready to assist.
For students wanting to attend this workshop, please head over to the course and pre-register to get the broadcast details. Pre-registration for the workshop is required, so that our team can be prepared to answer your questions.
Pre-Register For This Student Workshop
How to Attend Our Webinars and Q&As:
Our webinars are a MIA member exclusive, and these student workshop are only available to those enrolled in our optional video course for the first 90-days of their enrollment.
If you're not a student, please consider joining or adding the course to your membership.