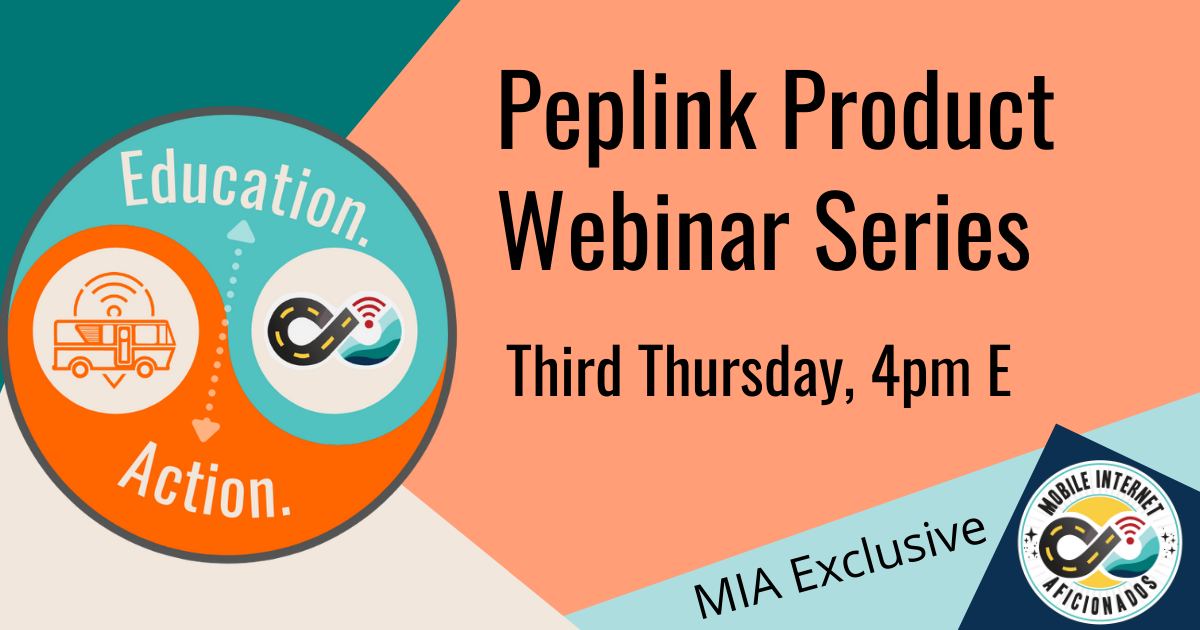 Monthly Pepwave Product Webinar Series: Co-hosted with our friends at MobileMustHave.com, every month for our premium MIA Members exclusively.
This series will feature a casual educational presentation about a Peplink product or configuration, and then open to member questions for interactive education. These are not sales focused, but meant to be educational for current or future Pepwave product owners.
We strive to host these member exclusive webinars on the THIRD THURSDAY of every month at 4pm Eastern - so put it on your calendar!
This month's Topic: PrimeCare
Peplink PrimeCare is included for the first year with most Pepwave products MIA's purchase. We'll discuss the features that are included with it and how they might apply in a nomadic setup. Those features include an Extended Warranty, InControl, SpeedFusion and other feature unlocks. Then you can best decide if renewing after your first year is worth the while.
The time displayed may be adjusted for the time zone your browser thinks you're in, so be sure adjust for the time zone you'll be in for the actual session.
Please note: These webinars will be archived for viewing later in our Member Exclusive Video Library and when appropriate, might become part of our our more advanced Pepwave Product Content.