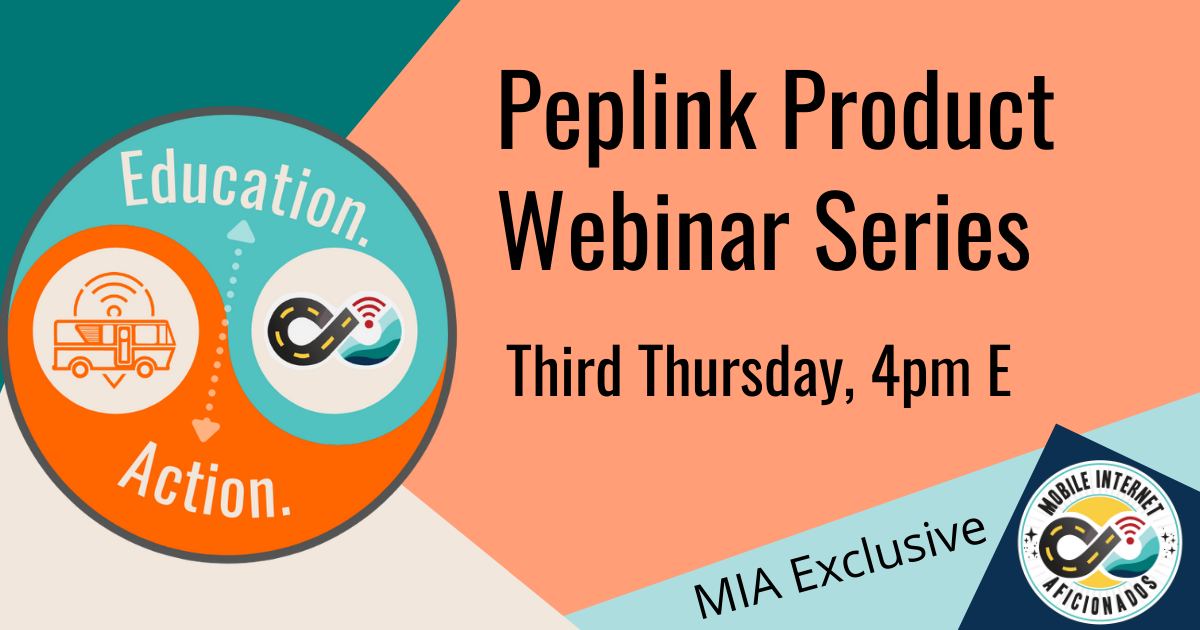 Monthly Pepwave Product Webinar Series: Co-hosted with our friends at MobileMustHave.com, every month for our premium MIA Members exclusively.
This series will feature a casual educational presentation about a Peplink product or configuration, and then open to member questions for interactive education. These are not sales focused, but meant to be educational for current or future Pepwave product owners.
We strive to host these member exclusive webinars on the THIRD THURSDAY of every month at 4pm Eastern - so put it on your calendar!
This month's Topic: Outbound Policies
The outbound policy feature gives you advanced control over how traffic is routed over multiple WANs - such as having all of your streaming devices go over a particular connection or splitting work vs play traffic and more. We'll talk about why you might want to use this feature and go over different ways to configure it.
The time displayed may be adjusted for the time zone your browser thinks you're in, so be sure adjust for the time zone you'll be in for the actual session.
Please note: These webinars will be archived for viewing later in our Member Exclusive Video Library and when appropriate, might become part of our our more advanced Pepwave Product Content.