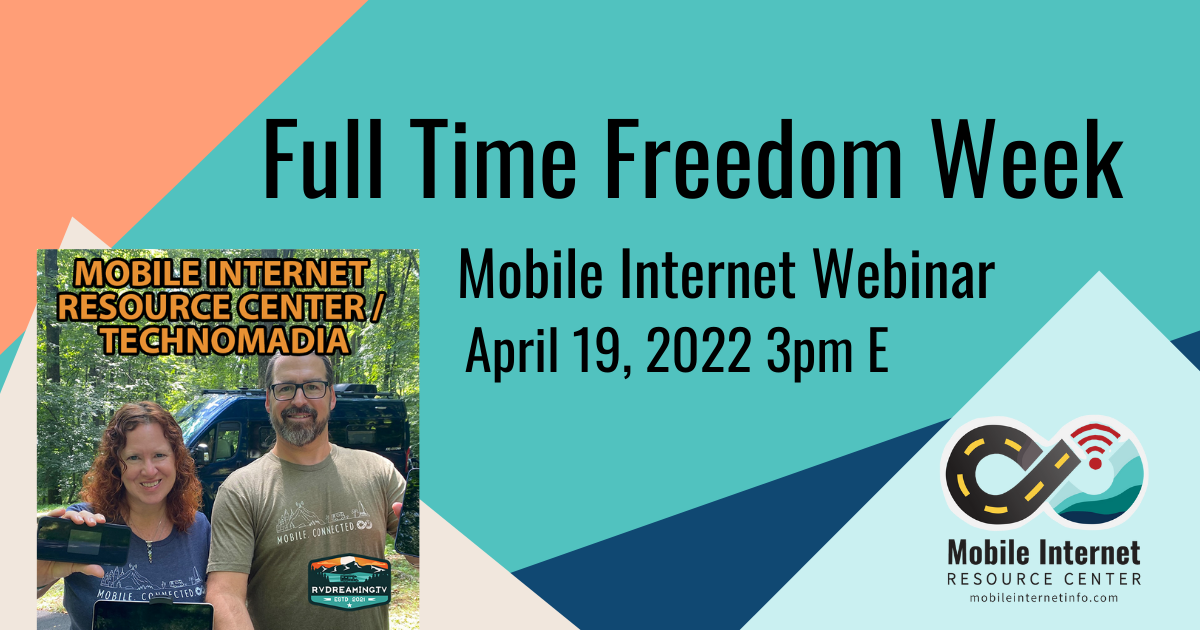 Join us for our session on Mobile Internet during Full Time Freedom Week, hosted by RVDreaming.TV.
Full Time Freedom Week is a hands-on virtual summit that teaches you how to start and enjoy your RV living experience. With over 30 different speakers and 90 hours of content, there will be plenty of valuable information that you watch online.
Our session will cover the challenges of mobile connectivity, selecting the right setup, and keeping up to date on this constantly changing technology.
There are other topics on a variety of RVing stuff - from remote work, boondocking, buying RVs and more.
How to Join:
To join in, you do have to signup for their monthly subscription at $29/mo (our discount code of 'MIRC' will save you $10/mo) and you get immediate access to multiple years of past FTFW content.
There is a free 30-day trial however - which would cover attending the summit and watching the content at your leisure afterwards. Just be sure to cancel your subscription if you don't want to continue.
You can learn more about the event and register on RVDreaming.TV's site: Full Time Freedom Week.