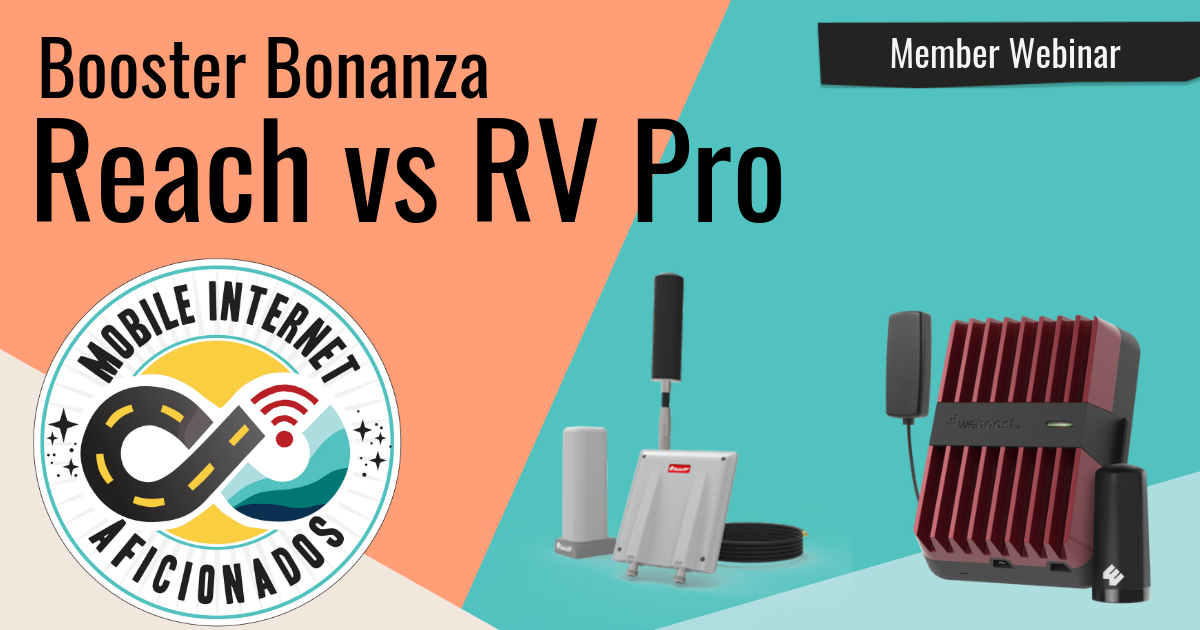 Special Member Exclusive: This is a special webinar session for our members, where we'll share some initial impressions of the brand new weBoost Drive Reach and SolidRF RV Pro after we've had a couple of weeks of hands on time with the two. We're also testing against the weBoost Drive 4G-X and Cel-Fi Go M.  In this webinar we'll share our initial impressions & testing results, overview the different form factors and take questions from members.
We will not be presenting a cellular booster overview - so if you are not familiar with this technology, or have not decided if one is right for you - we highly recommend doing some home work in advance. Here's our full guide to Mobile Cellular Boosters that will help you come up to speed.
This is a topically based webinar that is being archived - we will only be fielding questions about cellular boosters. If there is time permitting, we may open up for general questions at the end after we've ended the archive recording. 
Please note: This webinar will be presentation style and WILL be archived for members to view later.
Find it in our Video Center within 48-hours after broadcast.